Suite with Private Spa in Andalo
The benefits of the HYDROSOFT CABIN:
♦ reduce stress, with maximum relaxation both in winter and in summer;
♦ you regenerate after a day of sport or work, revitalizing;
♦ it is an effective aftersun after a day in the sun;
♦ it has an anti-aging effect, thanks to deep skin hydration, which is more elastic and luminous, with an anti-cellulite effect;
♦ it purifies you thanks to the expulsion of toxins, chemicals and lactic acid;
♦ lubricates the joints and resolves muscle contractures, relieves neck and back pain;
♦ it thins the blood and elasticises veins and arteries, reducing the strain on the heart;
♦ moisturizes the eyes and respiratory tract, strengthens your immune system against attacks by bacteria and viruses;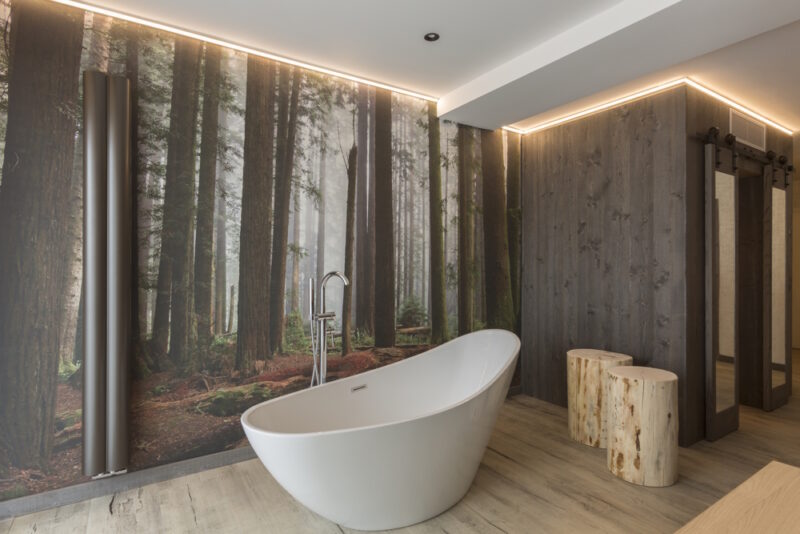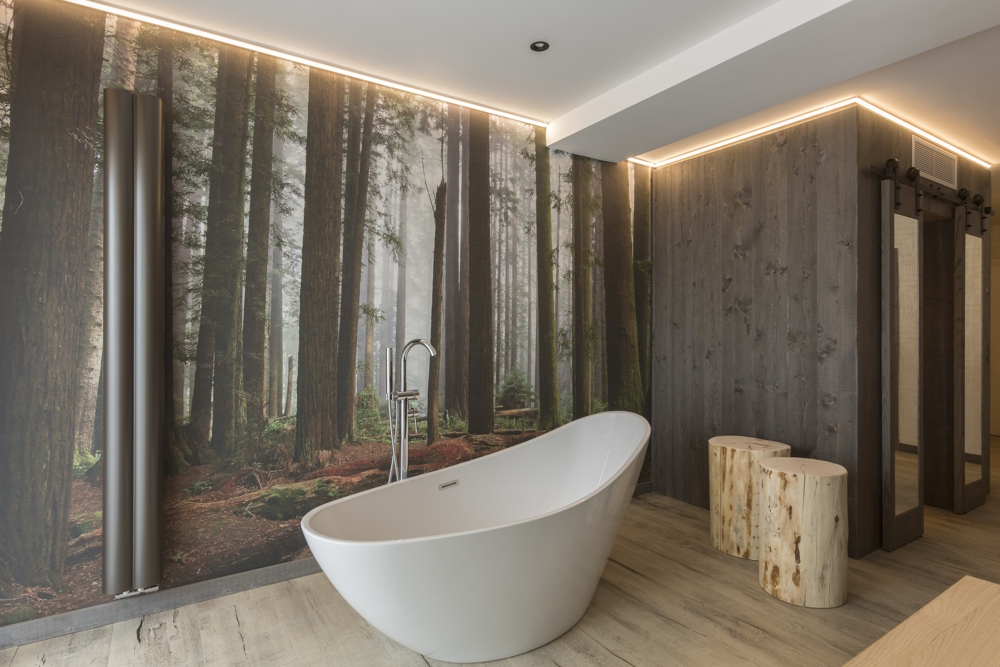 This is our brand new spacious and elegant 45 sqm Suite, with King size bed, in sun-dried fir wood and Swiss pine from our valleys.
This Suite with Private Spa in Andalo has a freestanding bathtub in the room, hydrosoft Private SPA, a warm fireplace, and a panoramic balcony overlooking the Brenta Dolomites.
The photos of the rooms are only illustrative as each room is different from the other.
The services you will find in this room:
the suite has a freestanding bathtub, hydrosoft Private SPA, warm fireplace, panoramic balcony, kettle, espresso machine, safe, telephone, TVSAT with 12 SKY channels, wifi, walk-in closet, sensory waterfall shower, sink with large support surface , hairdryer.
In this type of room you will have a kettle, an espresso machine and a beautiful wellness kit. A fabulous Suite with Private Spa.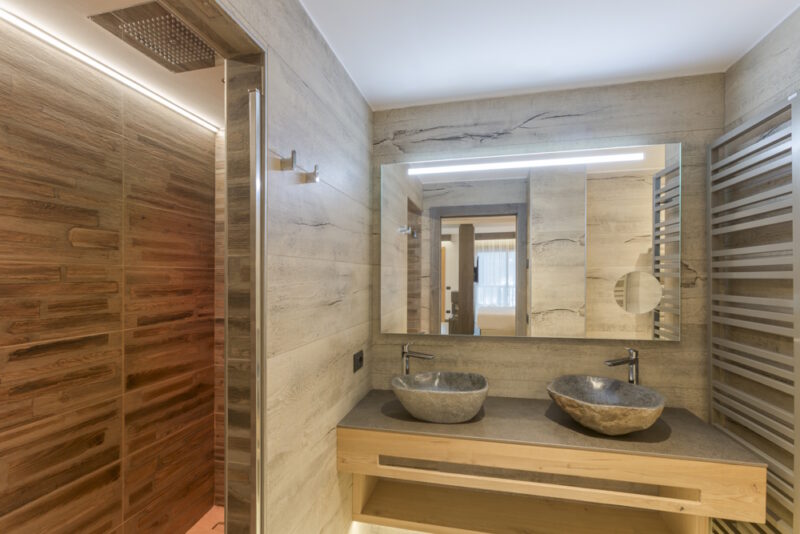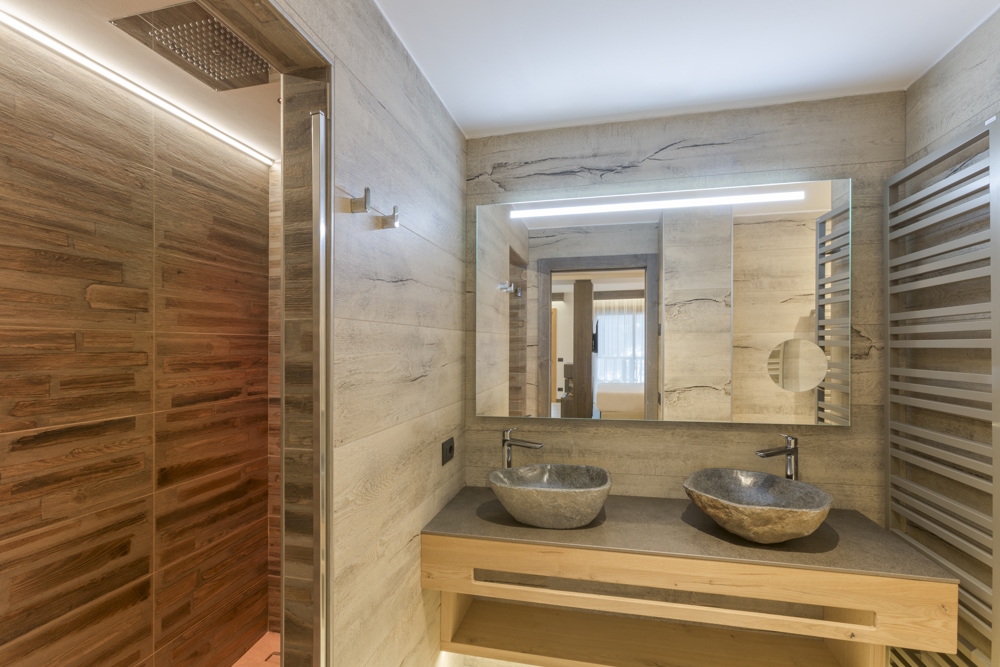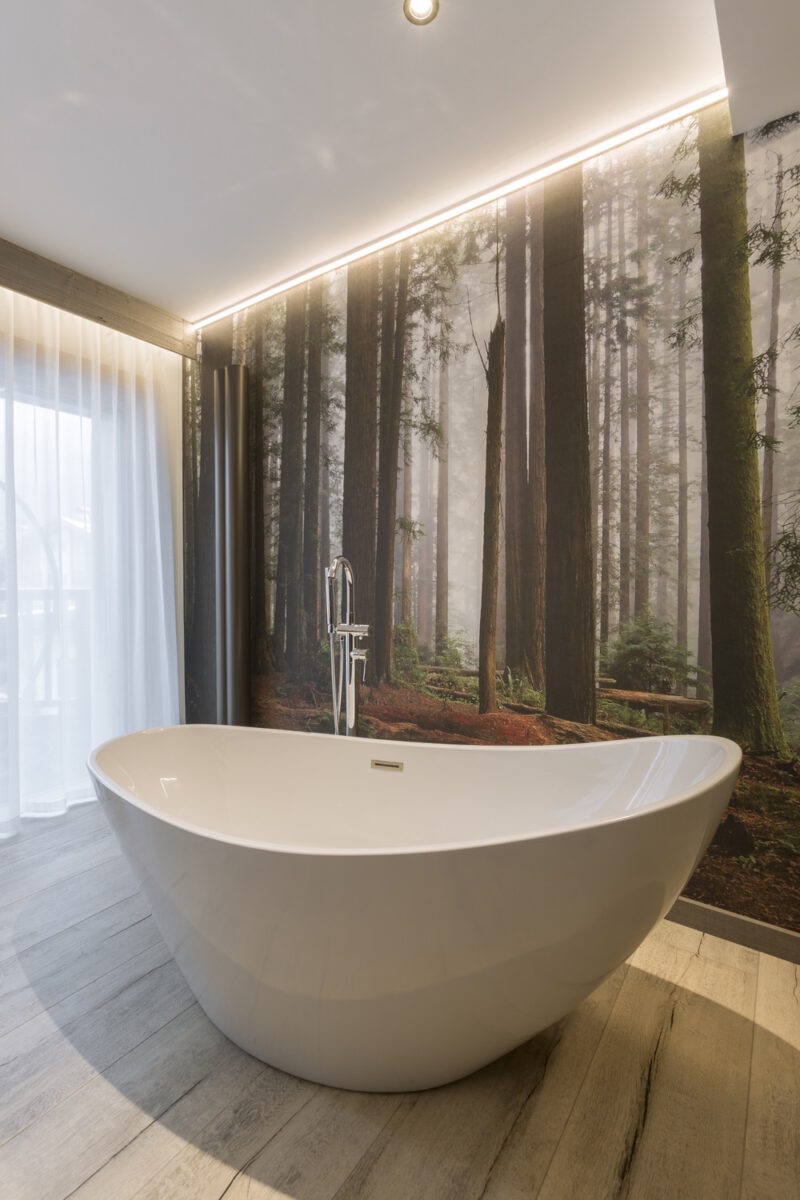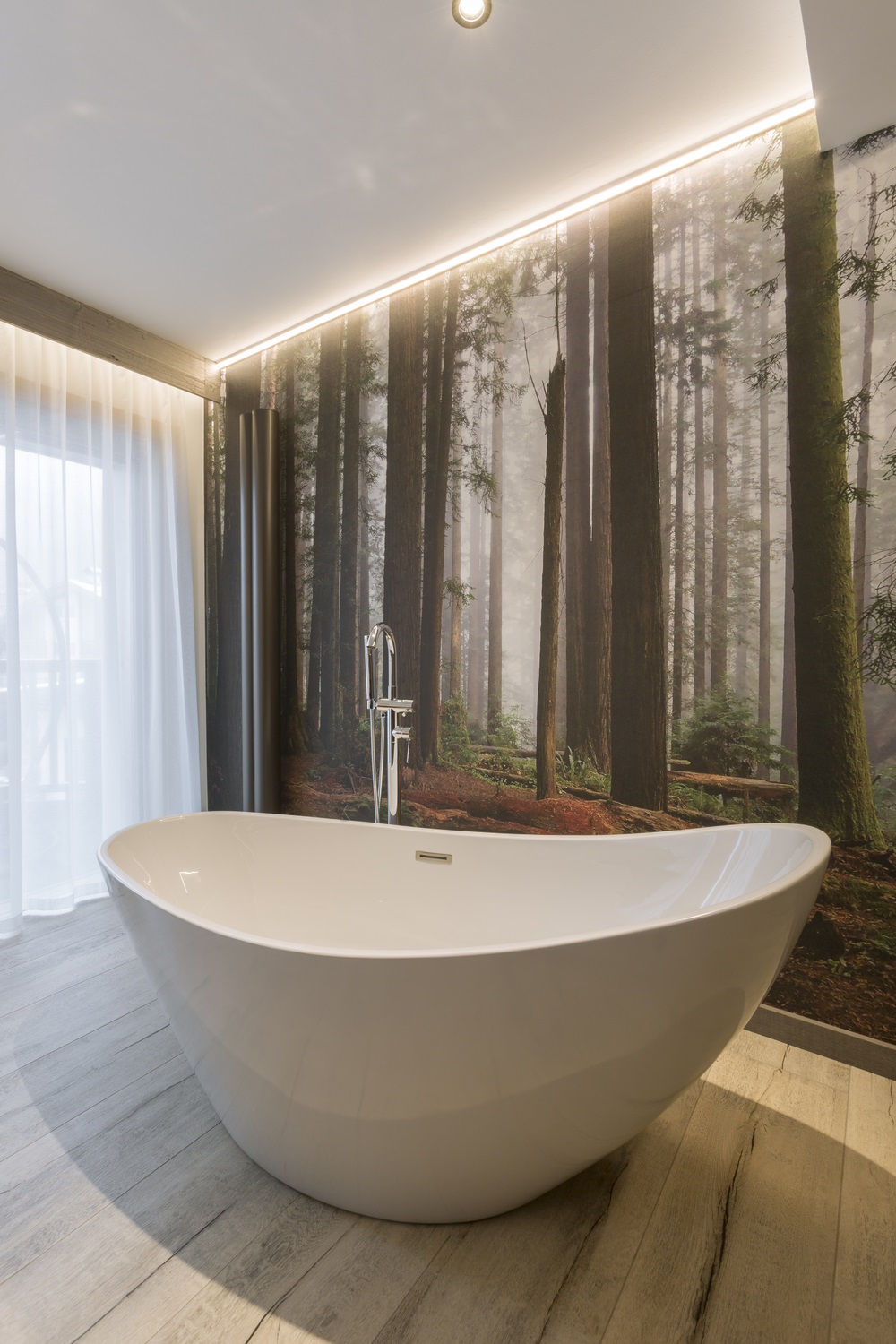 The HYDROSOFT CABIN is the only one capable of giving you the benefits of the Finnish sauna and the Turkish bath at the same time, all in maximum privacy and intimacy, 24 hours a day.
reduce stress, with maximum relaxation both in winter and in summer
you regenerate after a day of sport or work, revitalizing
it is an effective aftersun after a day in the sun
it has an anti-aging effect, thanks to deep skin hydration, which is more elastic and luminous, with an anti-cellulite effect
it purifies you thanks to the expulsion of toxins, chemicals and lactic acid
lubricates the joints and resolves muscle contractures, relieves neck and back pain
it thins the blood and elasticises veins and arteries, reducing the strain on the heart
moisturizes the eyes and respiratory tract, strengthens your immune system against attacks by bacteria and viruses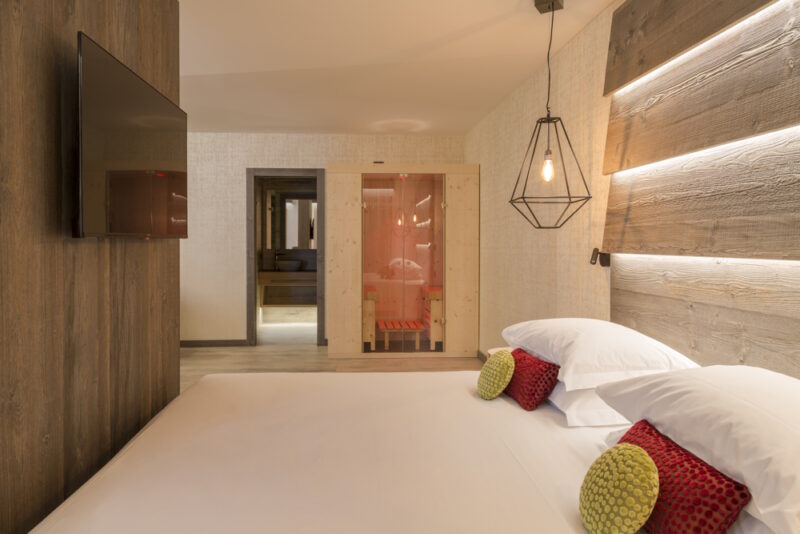 Find out all our proposals for your stay